Description
At ECOTEC the production cycle is completely traceable, certified and made 100% in Italy, which uses production clippings coming from weaving or knitting companies or PET, to create new yarns. These remnants, which are pre-consumer are transformed into yarns suitable for the production of woven textiles for clothing, upholstery, jersey knits, flat knitted products, hosiery and carpeting.
For instance, compared to normal cottons, the ECOTEC Smart Cotton can save up to 77.9% of water up to 56.3% in CO2 emission, and up to 56.6% in energy consumption. All this is made with the guarantee that the yarn is safe both for the environment and for human beings. The process and know how of Marchi & Fildi offer to brands and retailers the possibility to collect their clippings to see them transformed into excellence.
Added value
ECOTEC starts the production cycle using pre-dyed off-cuts meaning a further saving on water, energy and chemical agents. To produce 1 kg of cotton yarn requires 2000 liters of water, but with ECOTEC there are great reductions in waste such as:
C02: saving up to 56.3%
Energy: saving up to 56.6%
Water: saving up to 77.9%
Furthermore Marchi & Fildi has been able to reduce its energy consumption in the spinning mill by 30% through the usage of a set tool, and the utilization of new machines. The dyeing house produces with a saving of 40% of water, with its new and advanced machines, compared to normal dyeing houses.
The final goal is to create a yarn not only produced by recycled components, but also completely reusable at the end of the garment life cycle.
Challenges
The recycling of garments is nowadays still complicated. The mixed compositions, all together with the seams and buttons, make the re-usage challenging as it is complicated and extremely expensive to divide the garments in order to be processed. The countries were this kind of job is done at lower prices increases the costs of transportation and the pollution. A passport for the garments which states exactly its composition, the origins of its materials and production is needed.
Slow transports are also problematic and make European countries less competitive when compared with Asian countries where production costs are extremely lower.
Brands are more and more interested in recycling and circular economy, but they still look for the cheapest option, which is not recycled materials. Until there are no rules about a minimum of recycled materials in garments, brands will always prefer an economical aspect over a minor environment impact at a higher cost.
Stronger rules are needed, to require that brands go towards a circular economy and diminish their environmental impact.
Partners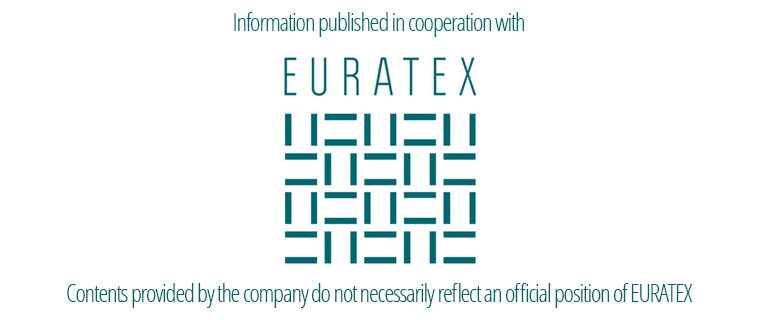 Contact
Vittoria Marchi
+39 015 8486200